Russian Roulette Mafia (13/12, subs welcome)
Posted:
25 Feb 2019, 02:50
THIS GAME WILL START IMMEDIATELY AFTER LABOUR DAY (when your GM has to stop traveling and get back to school)! It will be worth the wait


More signups still welcome but they may end up as reserves.

Russian Roulette Mafia



Wow, a normal game of mafia!

Oh, but something is out of place. There seems to be one thought-provoking revolver sitting in the middle of the thread.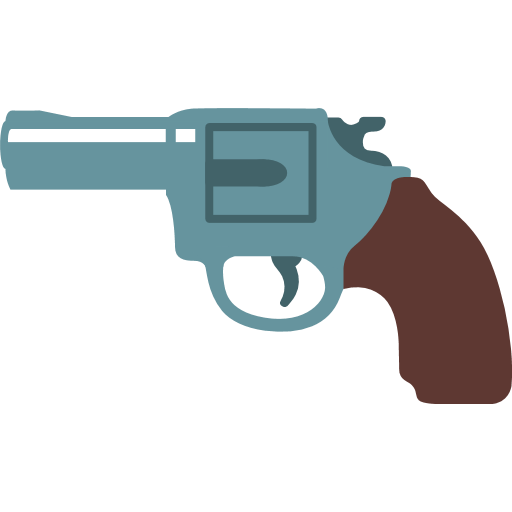 You're probably wondering what will happen if you fire it.



Who knows?

Rules
You can only fire the revolver at yourself.
To fire the revolver, during any day phase of the game PM me a message with the subject "Pew Pew". You can fire it at yourself as many times as you want. You will be informed of and experience the effect of firing the revolver as soon as I can respond.
If multiple people have fired the revolver before I can respond to one message, I may or may not arbitrarily choose to respond to them at the same time or staggered. However, the order in which I receive messages of people firing the revolver will be the order in which the bullet are fired and the effects occur.
The revolver has 6 'bullets' in it. Each bullet does something different and it is random which one of the remaining bullets you will get. The effect of the bullet may impact gameplay in any number of ways.
Each day there will be a new revolver with 6 new bullets. These may or may not have the same or similar effects as the previous day's bullets.
The effects of the bullets are not public knowledge to the town. However, the mafia will know what the 6 bullets in the revolver will do, though not the order in which they will fire.
If a player dies from firing the revolver, the party is over and no one else can fire the revolver that day.
A player firing the revolver is not public knowledge unless it has an impact on the whole thread such that others would need to be informed.
There are 2

mafia

, 1

jester

and 9

townies

.
Days will be 72 hours, nights will be 24 hours by default. However, if someone requests an extension to the night I will likely make it 48 hours.
Players may vote for End Day by casting an 'End Day' vote in big and blue. Once a majority of End Day votes has been reached, the day ends.
Players may vote to No Lynch by voting 'No Lynch'. No Lynch votes are counted like player votes.
Ties will be resolved with a cointoss.
Mafia can communicate at all times and have a factional nightkill.
Every day will have one normal lynch where everyone votes using huge or large red letters.
If you have any questions, please PM the GM directly.
Do not copy/paste any sort of message from the GM.
The town win when all the mafia are eliminated. The Mafia win when they equal or outnumber the town. The Jester wins if they are lynched.
The Jester is also bulletproof to the mafia's factional night kill. If the Jester is lynched, one member of their wagon will randomly die.
Follow these general rules unless otherwise stated in this thread: viewtopic.php?f=307&t=57589#p945395
This game will run
as soon as it fills
as soon as I get a window to host it. You can expect a fairly standard game in terms of time commitment and posting here. Also, if anyone thinks something should be changed in the rules or setup, let me know now!
Now sign up and fire that gun. I dare you.
Signups
1. Redsun
2. UFO Fever
3. dwiltse1114
4. Telleo
5. Aeschines
6. kimpossible
7. sjg11
8. Fatmo
9. Furycane
10. Zoomzip
11. Conq
12. dweller
13. nanook
Reserves:
1. Agnimandur
2. CommanderTomalak
3. Subotai45
4. Bwlvych